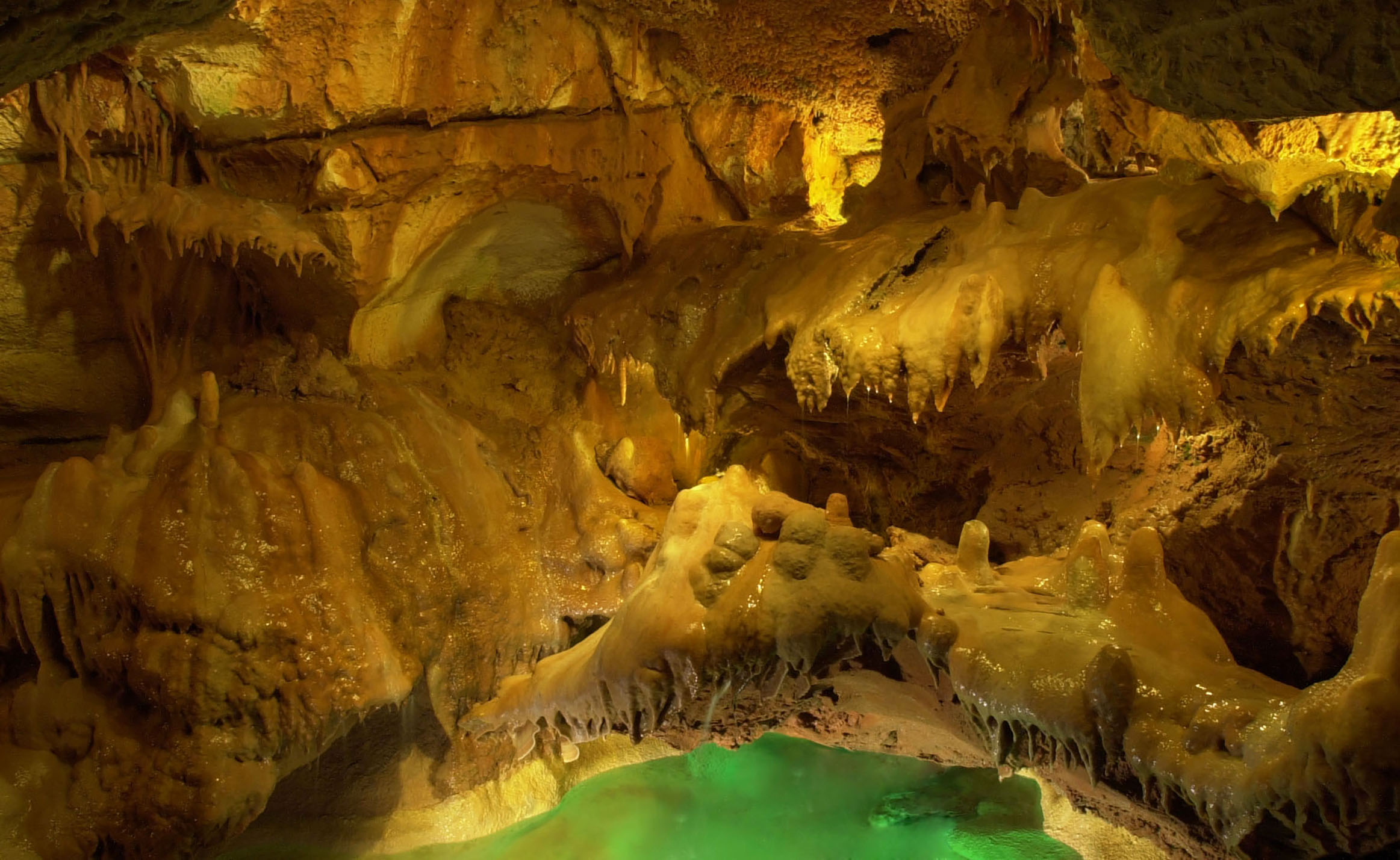 Grutas da Moeda
Getting to know the Grutas da Moeda (Coin Caves)
In S. Mamede, just 3 minutes from Fátima and 15 minutes from Batalha.
In 1971, two hunters were chasing a fox who took refuge in a sinkhole in the bushes. They entered in the cave and while they cross it they realize its beauty, with galleries full of beautiful limestone formations. They discover the Grutas da Moeda (Coin Caves).
The Caves' viable extension is 350 meters length and 45 meters depth below the entrance point. Temperature is constant around 18ºC all year round, which makes it easy to visit by all kinds of people.
The Visit to the Caves
A guide accompanies the visitors, traveling in total safety through all of the natural galleries that were named after suggestion given by limestone formations and by the room's configuration: Lake of Happiness, Nativity Scene, Water's Grotto, Shepherd's Room, Waterfall, Red Cupola, Maritime Room, Flawed Chapel, Red Dome and Spring of Tears.
The guides are entitled to make the visit in various languages.
CICA gm – Scientific and Environmental Interpretation Centre
The Grutas da Moeda (Coin Caves) created a special interactive place called the Centre for Scientific and Environment Interpretation (CICA GM). Here you can discover about the formation of a cave, also you can understand the importance of limestone for human life, especially in this region. In this center, you can admire a great variety of fossils and minerals from Portugal and many other countries.
Your discount
1EUR off when visiting Grutas da Moeda
To access this benefit, you must show your ISIC card at the benefit location as proof of your academic status before you make your purchase.
Gallery
Location