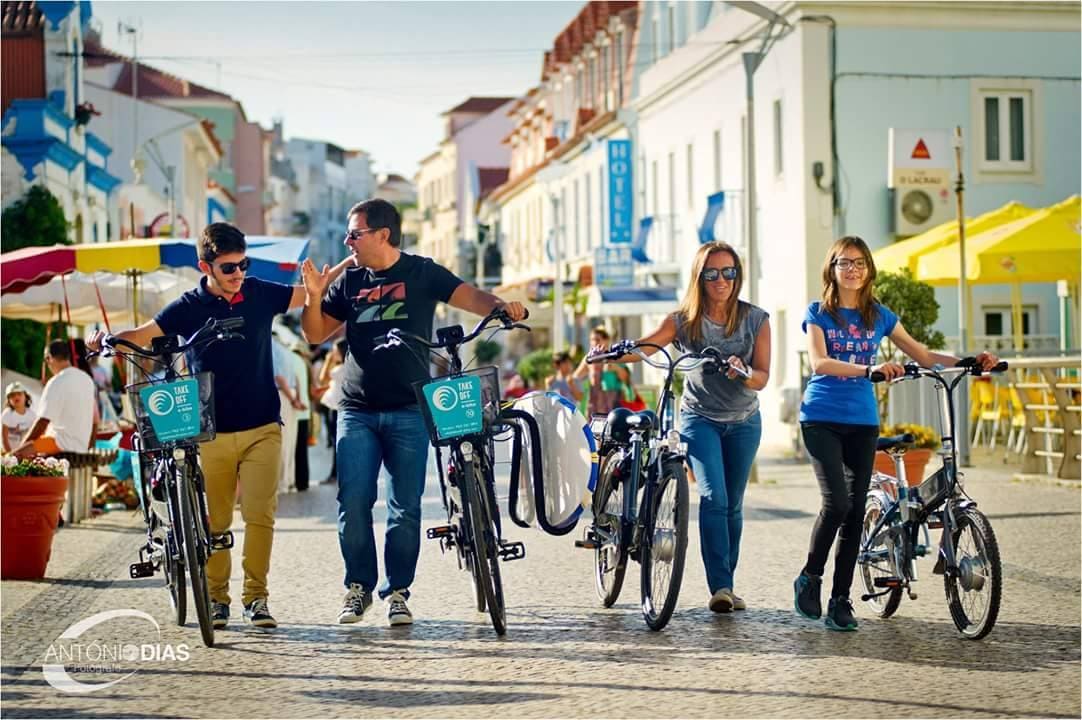 Take-off | e-bike
TAKEOFF | e-bike is a newly established company in the village of Ericeira dedicated to sales, rentals and maintenance of electric and traditional bicycles, electric bicycles and car rental, sale of equipment and accessories.
The fact that they are official representatives in Portugal of the renowned brand of electric bicycles Mihatra, reflects the concern on the quality of the equipment they sell. On TAKEOFF | e-bike the team believes the electric bike will occupy a prominent place in the future of our mobility. The increasing demand for this form of transport places it as a real alternative to expensive and polluting means of transport that are still used regularly. Since they are situated in Ericeira, surf world reserve, they equip bikes with accessories so that the lovers of this sport can carry the surfboards comfortably without effort and enjoy relaxing walks and inaccessible places by other means of transport.
THE TAKEOFF | e-bike also promotes and organises group rides, picnics and gastronomic itineraries in the region.
Your discount
10% off material rental.
Please note that you need to reserve the material in advance and this offer is not combinable with other campaigns and promotions.
To access this benefit, you must show your ISIC card at the benefit location as proof of your academic status before you make your purchase.
Gallery
Location