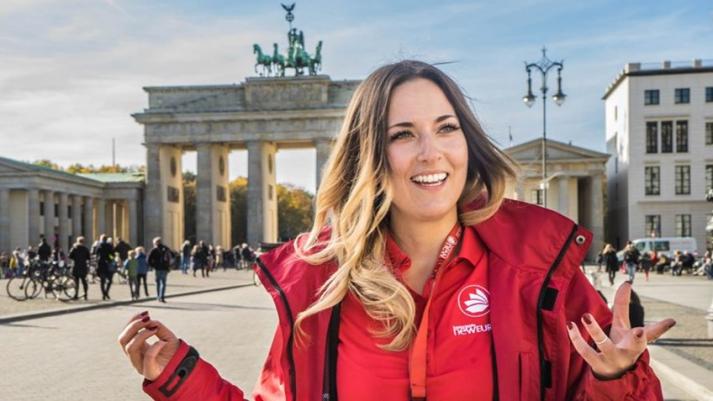 Sandemans New Europe Tours
SANDEMANs offers guided walking tours in 18 cities across Europe, Middle East and the US.
Every day, guides show over 4000 people across 13 countries what the cities they call home have to offer.
SANDEMANs believes in supporting local communities and are committed to giving a voice to these self-employed guides. By ensuring that every guide they work with represents their unique style of infotainment (mixing history and charismatic storytelling through the guide's own personality and flair), SANDEMANs has become one of the most popular tour companies in the world.
Your Discount
10% off all paid tours (including student rates where available), excluding Edinburgh Castle Tour and Oxford Day Tour "Buy 1 get 1 half price" offer with regards to the following tours: New Town Tour (Edinburgh), Alternative Tour (London), North Side Tour (Dublin), all paid tours in Jerusalem "2 for the price of one" offer with regards to Dublin Pub Crawl, Edinburgh Pub Crawl and London Pub Crawl
Free small beers
During the pub crawl tours in Berlin, Dublin, Hamburg, Lisbon, London, Madrid and Paris
During The Tapas Experience Tours in Barcelona and Madrid
During The Beer Tasting Experience Tours in Brussels and Munich
Queue jump
All the ISIC/ITIC cardholders are entitled to skip the line at the tour meeting point, provided that they arrive before the start time of the tour stipulated in the tour booking confirmation

The offer is available when booking online only.
Valid Cards
ISIC

ITIC