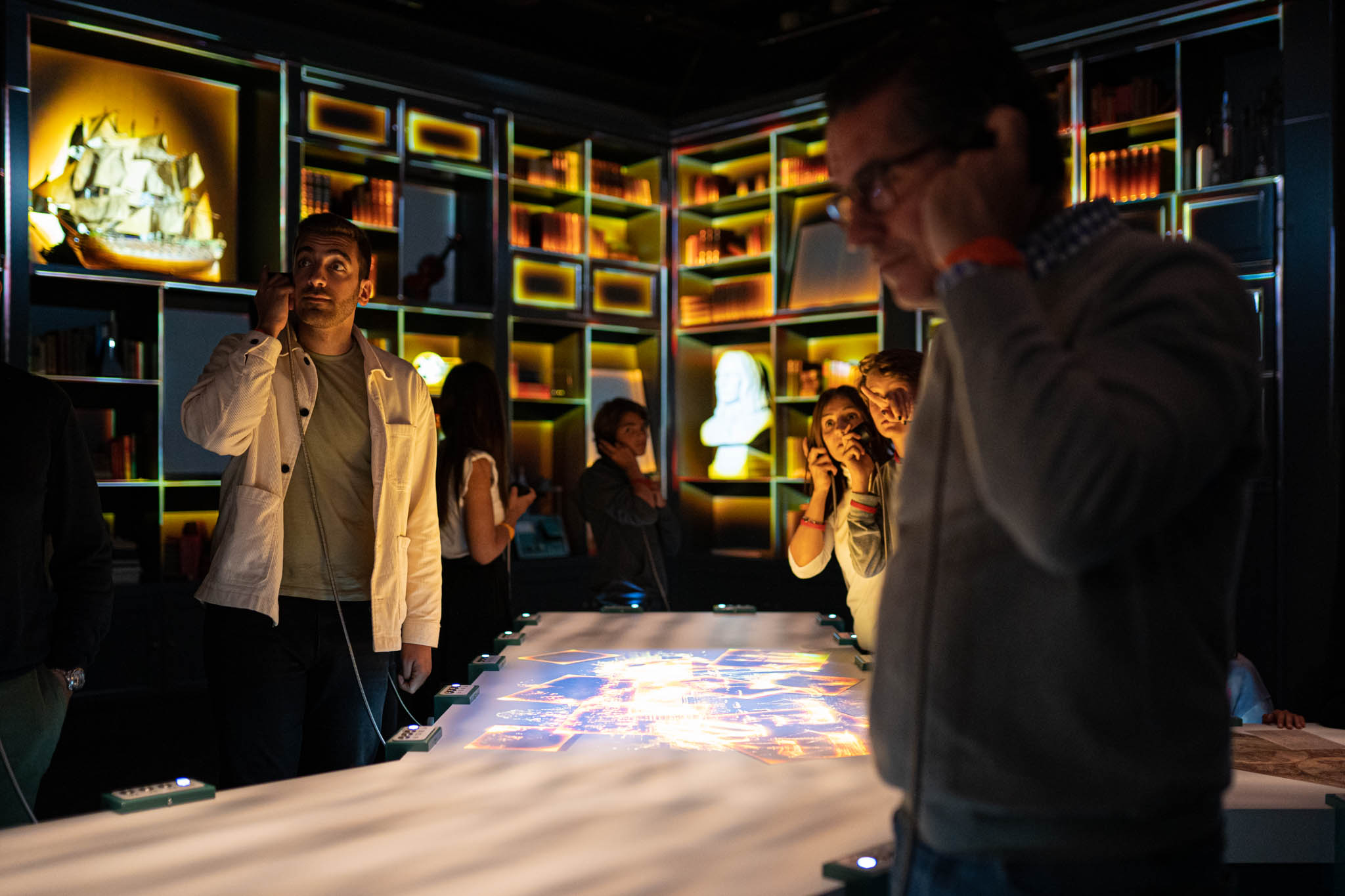 Quake - Lisbon Earthquake Museum
Lisbon's newest immersive museum, Quake combines video-mapping, interactive technology and state-of-the-art simulators to take you back to 1755 so you can relive Lisbon's most disruptive event, the Lisbon Earthquake.

When walking through the streets of Lisbon today, the story of the Great Erathquake is lurking in every corner: the orthogonal plan of downtown, the proximity to the water, the many references still today in popular culture. But what happened to the vibrant medievel streets? And what reconstruction plans for the city were on the table? What historical, philosophical and scientific consequences did the earthquake have for an Europe in the Age of Enlightenment?

Quake is an attraction for tourists and locals, families and groups of friends, history lovers, amateur scientists and those who seek adventure; everyone can enjoy this thematic experience, which allows one to discover more about the 1755 Earthquake, about the Age of Enlightenment, about Lisbon and about seismic events.

Travel into the past (and get back safe and sound) to discover how the earthquake forever changed the face of Lisbon and shook the old continent.
Your discount
Extra discount of 10%, cumulative with discount of advance purchase. For online or in-person shopping.
Note: The site always offers up to 10% discount on advance purchase, that is, for purchases made up to the day before the visit. By entering the code you have an EXTRA 10% discount.
To access this benefit, you must show your ISIC card at the benefit location as proof of your academic status before you make your purchase.
Gallery
Location