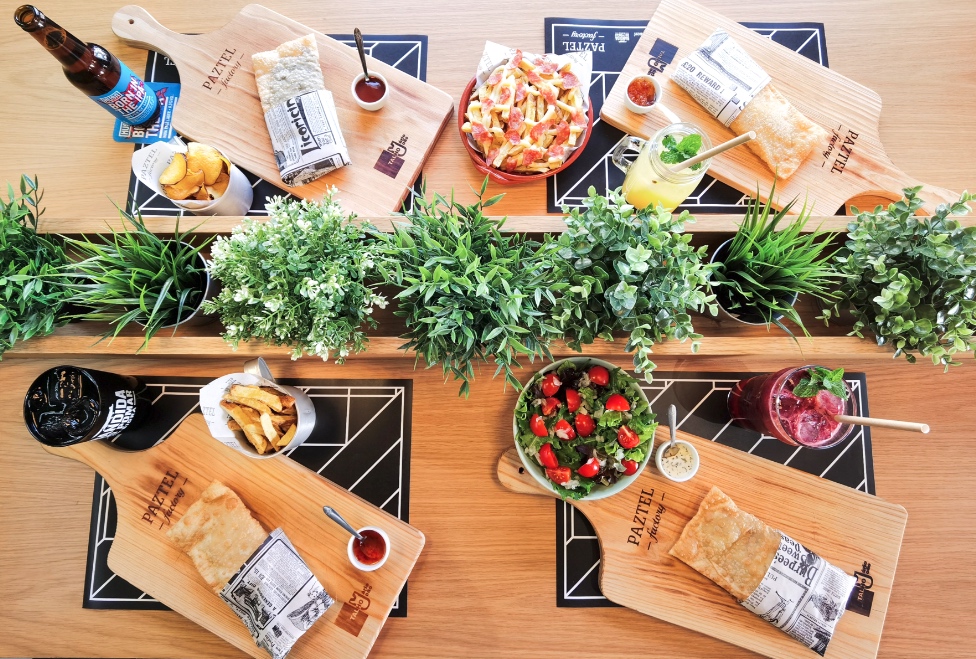 Paztel Factory
YOU CREATE YOU TASTE!
Paztel Factory is a gourmet fastfood restaurant (fastcasual), which unites the concept of a careful meal (integrating good quality products and careful production) to the chance and speed of FastFood, having its menu based on the traditional pasta of Brazil, a typical Brazilian pastel also popularly known as "Pastel de Feira".
Here you can enjoy a cozy space with contemporary industrial décor and taste the wide range of products. You can order Paztel with pre-defined fillings or choose from more than 40 savory or sweet ingredients for your Paztel filling.
In addition to the menu and, in order to provide a complete gastronomic experience, the space offers the option of snacks, various types of french fries, salads, desserts and the famous açaí.
The restaurant also has a bar that, in addition to several drinks known to the public, includes several cocktails of their own creation.
Your discount
10% off the entire menu
To access this benefit, you must show your ISIC card at the benefit location as proof of your academic status before you make your purchase.
Gallery
Location