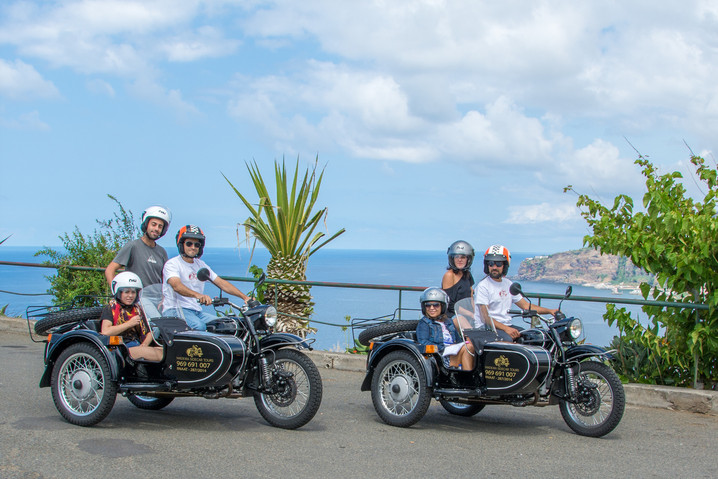 Madeira Sidecar Tours
Get ready to tour the picturesque Island of Madeira from your motorcycle sidecar. Cruise past sky-blue waters and hilltop greenery for an unforgettable trip through both major tourist sites and undiscovered winding lanes.
Adjust the itinerary according to your interests and feel free to request a certain route or make stops to snap a scenic shot of the sparkling Atlantic Ocean.
Learn about the fascinating history of Madeira from your chauffeur who will be able to communicate with you during the trip via a wireless device in your helmets.
Discover Madeira Island and experience its unique atmosphere during this sidecar tour, see the sights and enjoy the wind in your hair.
Your Discount
15% off in tours with a duration of 4 or more hours;
10% off in tours with a duration of 3 hours;
5% off in tours with a duration up to 2 hours.
To access this benefit, you must show your ISIC card at the benefit location as proof of your academic status before you make your purchase.
Location