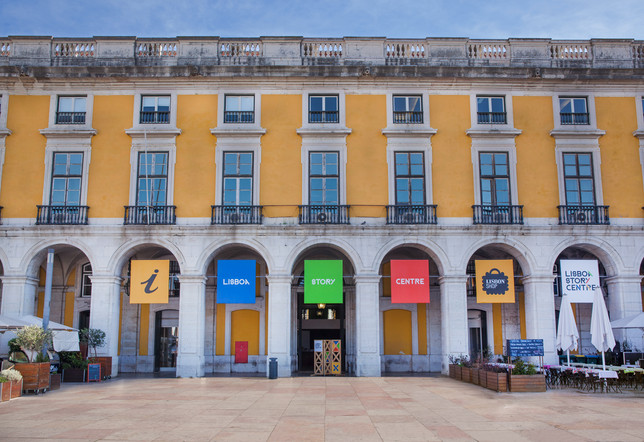 Lisboa Story Centre
Terreiro do Paço has set the stage for many events in the history of Portugal and today it is the starting point for one of the most fascinating journeys through time: a path through the drama, passion and glory of one of the world's most ancient cities.
Throughout 60 minutes of sensorial experiences, you shall immerse yourself in the twenty centuries of facts, myths and realities led by many and different multilingual characters. They shall introduce us to real heroes, such as the mythical Ulysses or the Marquis of Pombal, the reformer. They shall us into the drama of the most destructive earthquake to hit Europe or witness the exotic city of the time of the Discoveries. But there is so much more! Among the realistic settings and multimedia immersive experiences, we highlight the virtual model that enables each visitor to interact with Lisbon's main events. The path that starts with the first civilizations and ends today is completed by the temporary exhibitions.
Your Discount
Reduced price for students.
To access this benefit, you must show your ISIC card at the benefit location as proof of your academic status before you make your purchase.
Valid Cards
ISIC
Location