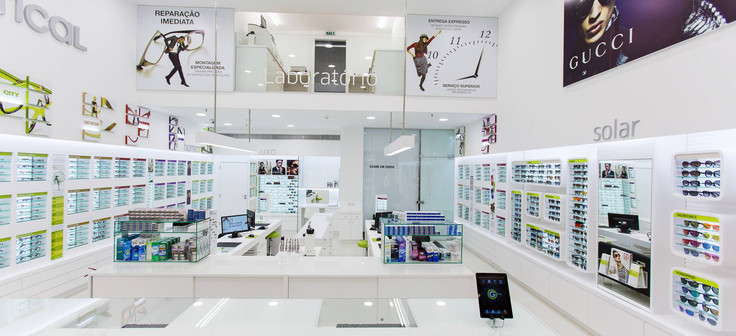 Grandoptical
GrandOptical works to take care of your vision. Everyday GrandOptical professionals seek the best solutions to meet your needs, strongly supported by State-of-the-art technology.
The GrandOptical clients have the possibility to take advantage of various benefits, such as the huge variety of models of frames and sunglasses of the most current collections with an excellent quality/price ratio.​​ In Portugal, GrandOptical is present in Colombo Mall since 1997, at Almada Forum since 2002, in CascaiShopping since 2004, in MarShopping since 2008 and at NorteShopping since 2013. Today, with more than 80 stores scattered around the world, our motto is "total satisfaction guarantee".

Your Discount
15% off in every optical product.
To access this benefit, you must show your ISIC card at the benefit location as proof of your academic status before you make your purchase.
Location