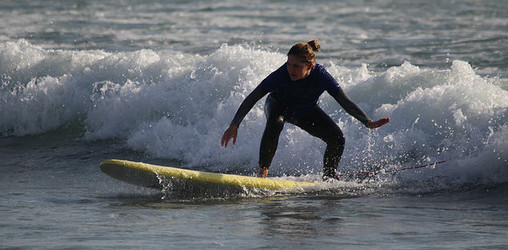 Fish Surf School
FISH Surf School - Oporto FISH Surf School Camp & Tours Surf School is based in Matosinhos, Oporto, Portugal and it was for the love for the sea and surf.
Its mission is to offer a teaching proximity and quality, which regards students as unique individuals and as such requires that the teaching methodology is developed according to their individual goals. The school instructors are certified by the Portuguese Surfing Federation.
Your Discount
15% discount in classes, surf courses and technical material rental.
15% discount in all products at the surf shop (except surf boards)
To access this benefit, you must show your ISIC card at the benefit location as proof of your academic status before you make your purchase.
Location