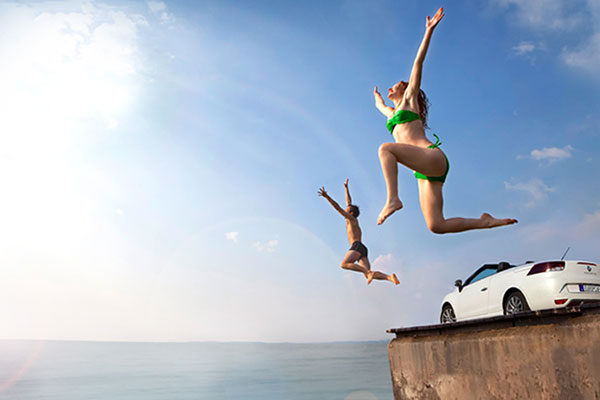 Europcar
With over 60 years' experience, Europcar is a world player and Europe's leading vehicle rental firm. With a presence in more than 140 countries worldwide, the group's network provides short- and medium-term vehicle rental solutions for its customers. With an average fleet of 200,000 vehicles, the group applies its extensive knowledge of the vehicle rental sector to provide its customers with a wide range of mobility solutions.
Europcar believes that car rental will play a growing role in making people's mobile lives easier. Europcar's mission is therefore to give people customized, easy and convenient access to the use of vehicles.

Your Discount
Up to 15% discount on your car rental

Europcar partners with ISIC in order to offer ISIC/ITIC cardholders a special discount up to 15% on their passenger car or vans/trucks rentals. Just make your reservation online through the dedicated website (click the button below) or use your ISIC/ITIC card directly at the Europcar Rental Station to benefit from this offer.
Conditions
The discounts are calculated on the basis of the public rate, VAT included, excluding insurances, taxes, non-redeemable franchises, fuel and any optional additional services.
The benefit of these discounts is submitted to the availability of vehicles in Europcar's fleet at the moment of the booking.
The offer is non-retroactive and can not be converted into cash or be exchanged with any other product and/or service.
The offer cannot be combined with any other Europcar promotion, discounts, vouchers, special promotional rates or corporate rates offered from time to time by Europcar.
Rentals realized in the performance of this agreement are submitted to Europcar general terms and conditions, Europcar insurance and protection in force at the date of signature of the rental agreement and available, at the date of the execution of the present agreement, on the following URL address: www.europcar.com.
To access this benefit, you must show your ISIC card at the benefit location as proof of your academic status before you make your purchase.
Gallery