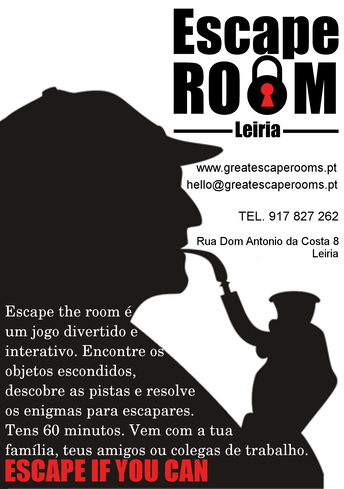 Escape Room Leiria
While it looks like any other ordinary room, it's actually a mystery puzzle. Find hidden objects, figure out the clues and solve the puzzles to earn your freedom and "Escape the Room." You have 60 minutes, better be quick! Come with your friends, family and coworkers and have a great time. It's a fun, interactive and in Leiria!
Your Discount
20% discount from Monday to Thursday on games of 60 minutes.
Choice of two rooms, max 5 people. One of the participants should be ISIC, ITIC or IYTC cardholder.
To access this benefit, you must show your ISIC card at the benefit location as proof of your academic status before you make your purchase.
Location