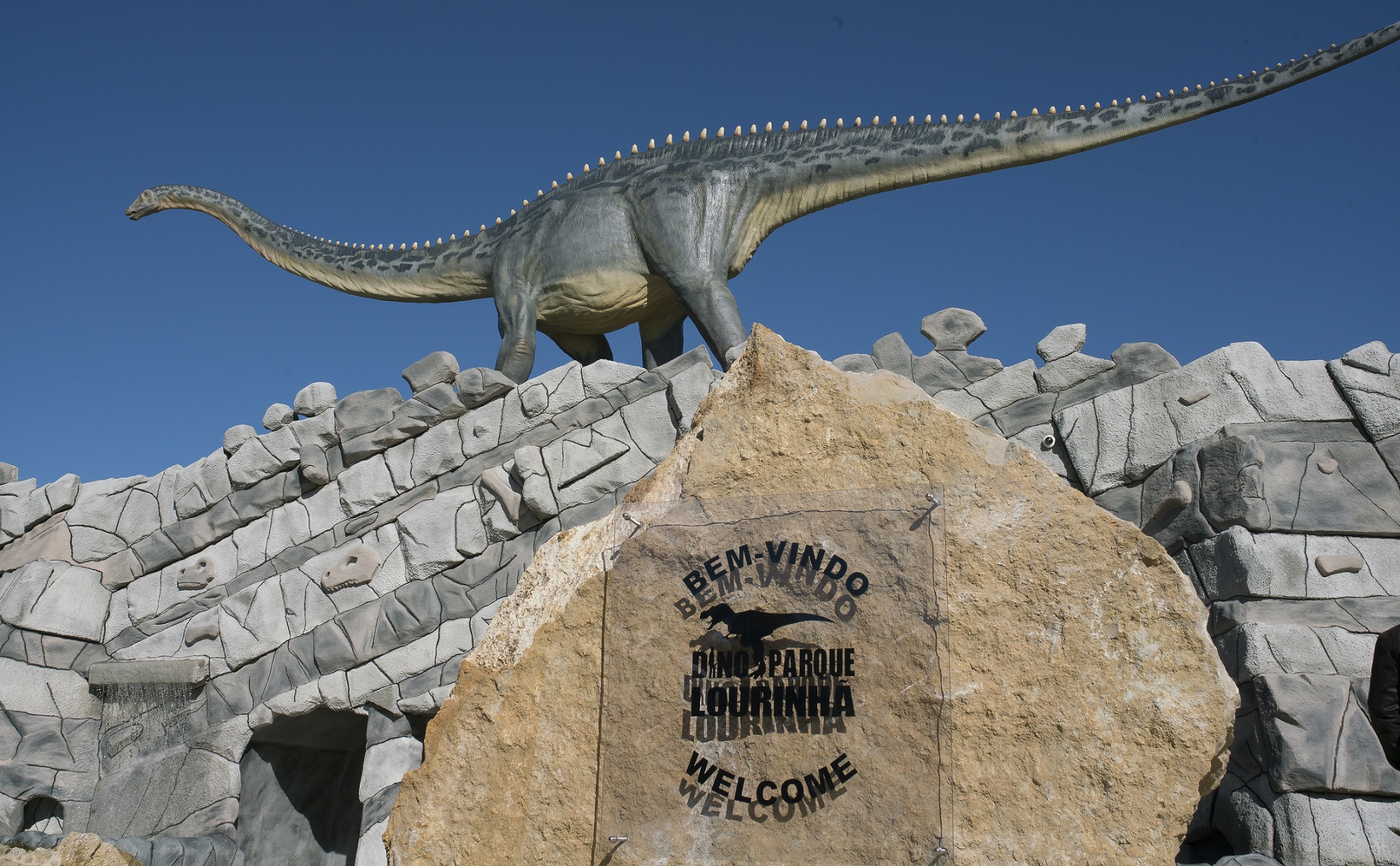 Dino Parque Lourinhã
The Dino Parque is an outdoor museum, in an area of 10 hectares, including 4 tracks corresponding to some of the most important epochs in the history of the Earth: The end of the Paleozoic, the Triassic, the Jurassic and the Cretaceous. Throughout these tracks, visitors can see more than 120 models of dinosaurs and other animals on the real scale.
The park was specially designed to be an "Edutainment" (Education + Entertainment) experience, combining the knowledge of the evolution of the Earth, but also the fun part for the whole family. Beside the outdoor tracks, in entrance and the central building of the Dino Parque can be visited the exhibition of the Museu da Lourinhã, with its fantastic paleontological collection. In the laboratory, it is also possible to observe, in real time, the preparation of fossils. The park also offers an area of activities, where visitors can experience some paleontology skills.
At Dino Parque you can find a variety of services. In the main building, there is a cafeteria with terrace, ideal for a meal or simply having a coffee. There is still a Kiosk bar in the park, as well as a vending area. Along the way, you can still find several resting areas that offer the possibility of picnics in the nature. The store located in the central building offers a wide range of products related to the world of paleontology and dinosaurs, fantastic ideas for a souvenir of your visit to Dino Park.
Your Discount
10% off entrance ticket for adults.
Note: Offer cannot be combined with other discounts, promotions or family ticket.
To access this benefit, you must show your ISIC card at the benefit location as proof of your academic status before you make your purchase.
Gallery
Location