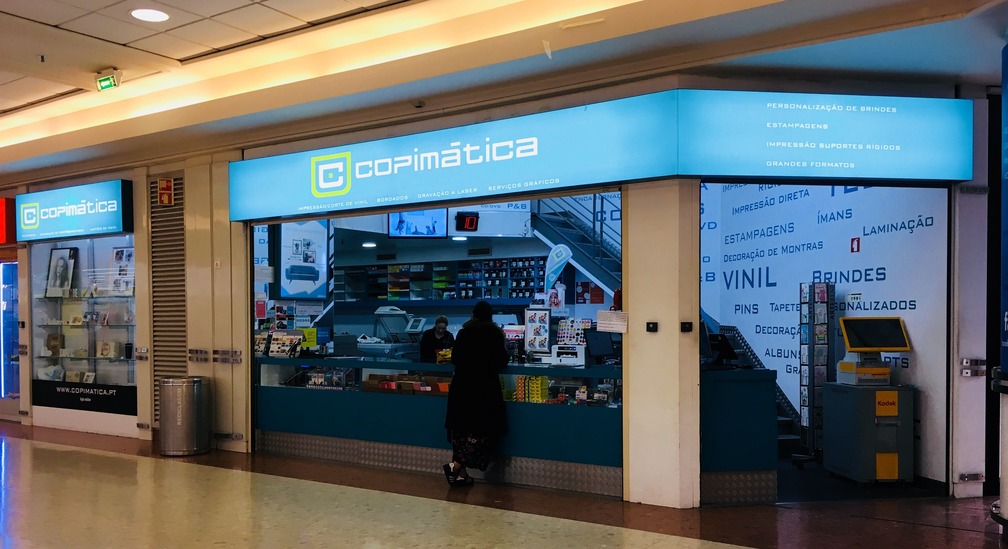 Copimática
The COPIMÁTICA is a company owned by a Portuguese group, on the market since 1986. They started on the printing and copying business with a small 25m2 photocopying shop at "Palmeiras" mall, in Oeiras district with the commitment for satisfying the customers tendencies, which allowed the brand to have a sustainable growth. Nowadays they have 10 establishments open to public, and online store to satisfy an increasing demand.
Their motto is "more than copies..." which is aligned with the customers expectations to have a wide and comprehensive set of available services, not only paper copies, like stamping, school and office supplies.
The wide variety of services, the quality of its equipment, the training of its employees and the location in large traffic zones support the growth and strength of the COPIMÁTICA.
Your discount
20% off prints and copies, large formats and bindings
To access this benefit, you must show your ISIC card at the benefit location as proof of your academic status before you make your purchase.
Location