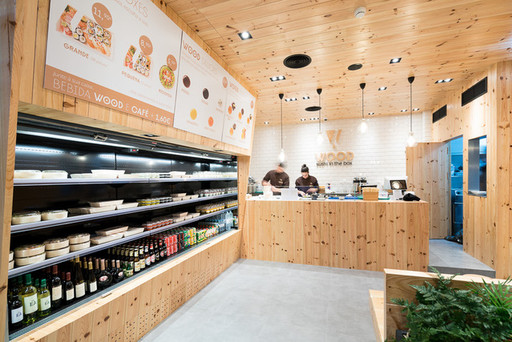 Wood Sushi
WOOD is a new, modern and innovative restaurant space in Lisbon that is inspired by the traditional Japanese cuisine.
The Wood Sushi is a new way of eating sushi, simple, uncomplicated and essentially traditional Japanese flavors.
At the WOOD we all eat in boxes! That's true. The box is one of the key element and that surrounds the whole concept behind the brand, everything is served in boxes. The Wood wants to undo the idea that eating in a box has to be an experience linked to low-quality ready-to-eat or street food. Each box in the WOOD is designed to make each customer experience special, to feel that each box was designed and prepared - from its design, its look, its composition - to think on the best possible experience.
Your Discount
5% discount on your order*
*not valid for online orders
To access this benefit, you must show your ISIC card at the benefit location as proof of your academic status before you make your purchase.
Gallery
Location