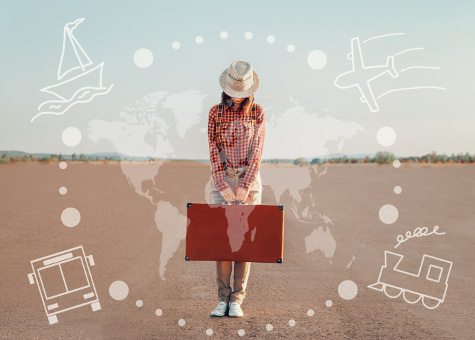 TopAtlântico
The Top Atlantic is assumed as a specialist company in the field of multi Travel and Tourism, with a leading position in Portugal based on:
- More and better service for customers
- Ability to undertake and innovate
- Confidence and reliability of our business partners
- Fulfillment of our employees
- Creating value for shareholders
Your Discount
5% off Adventure and Volunteer Programs.
50% off service rates.
The special conditions of acquisition established for the Volunteer and Adventure Programs apply only to the base price, not on airport fees, security, and other supplements, and are not cumulative with any other, nor are they valid for special offers TopAtlântico, nor for the services of booking and ticketing, train, rent-a-car, visas, travel groups.
Discounts are valid for payments made in cash, by check, bank transfer, debit card and the reservation request will only be considered valid after the 25% deposit of the total amount reserved service.
To access this benefit, you must show your ISIC card at the benefit location as proof of your academic status before you make your purchase.
Location