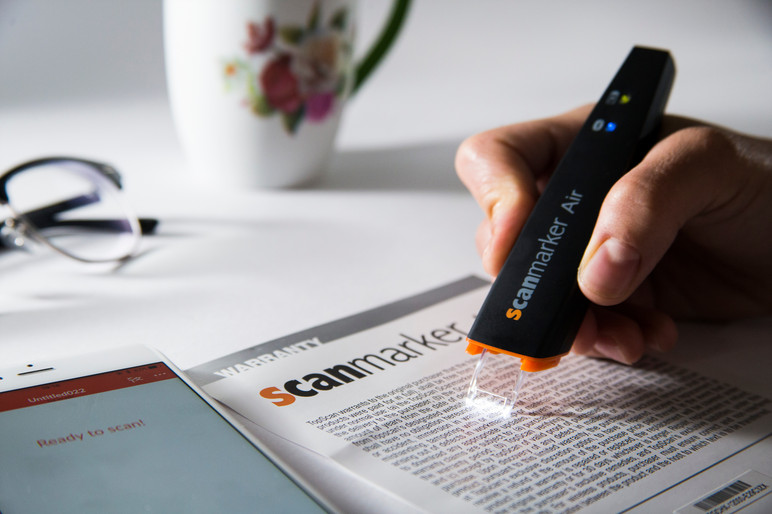 ScanMarker
Study smart with Scanmarker Air!
Scan and edit your notes on the go. Simply slide across a line of printed text and watch it appear instantly on the screen. Scanmarket Air features an ultra-portable design-scan wirelessly via Bluetooth connection to your computer, smartphone or tablet. Use our cutting-edge, patented OCR technology to scan directly into any application or our intuitive mobile apps. Features: multilingual solution - OCR support for over 50 languages; Translate; Read Aloud; Barcode reader.​​

Your Discount
15% off Digital Highlighter
The promo is not valid with other discounts and is valid for online purchases just on the website of Scanmarker.
Gallery