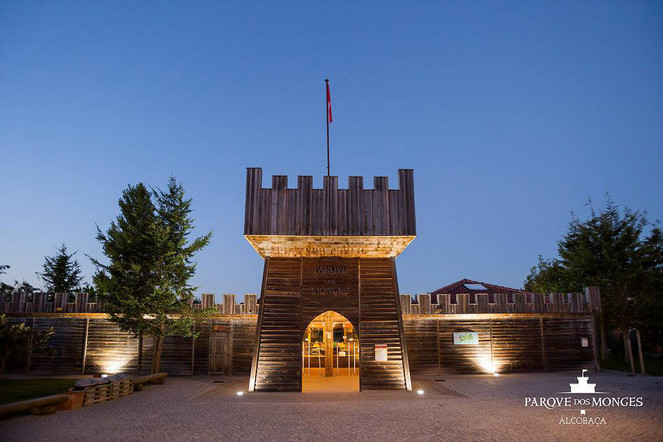 Parque dos Monges
The Monks Park is located in the Nun's Estate in Alcobaça and it's built mainly as an Environmental Park and Cultural Park, offering visitors unique experiences through a range of activities and events, aiming at recreating the lives of the monks of the Order of Cistercians.
The Nun's Estate is one of the most clearly defined areas of monastic presence, as it was here that the monks initially settled – and for 22 years – a small community gathered to prepare the foundation and construction of the Alcobaça Monastery, in the same place it is built on today, and in which, at the time, they secured, through innovative farming techniques, all the food that they required for the Order, offering the resident nuns at the convent located scarce kilometers in an area called Cós.
Thus was born the name Quinta das Freiras (Nun's Estate) as an important milestone on the presence connected to the Cistercian Order in the region, but also to the Battle of Aljubarrota, since it was there that the Portuguese troops set up camp to regain their strength and celebrate their victory over the Castilians.
During this period there was no order as powerful as they were in Portugal, mainly due to the wealth of Alcobaça which was also the intellectual and artistic centre of the Order. As we can see, in the light of all this historical and cultural value, Parque dos Monges bases its theme, recreating through a local tourist entertainment exposure and participation in activities, offering visitors a chance at witnessing first hand the monks of the Cistercian Order way of living.
Your Discount
1 ticket offer when purchasing 2 tickets*
* Valid for the ticket with the lowest value.
To access this benefit, you must show your ISIC card at the benefit location as proof of your academic status before you make your purchase.
Gallery
Location