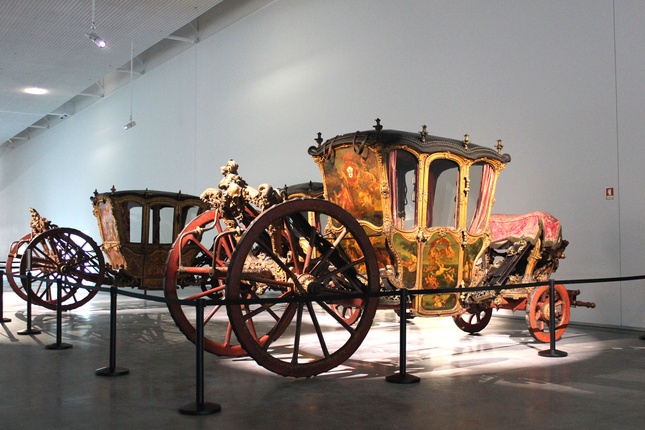 National Coach Museum
The National Coach Museum assembles the world's finest collection of ceremonial and promenade vehicles from the 16th to the 19th century. Mostly originating from the Portuguese Royal House, it also includes vehicles from the Church and private collections. This excellent collection enables visitors to understand the technical and artistic evolution of animal-drawn transportation used by European courts before the advent of the automobile. 70 vehicles are exposed in the new building, the oldest dating from the 16th century while the most recent one is a 19th century mounted courier. As well as a collection of horse-drawn vehicles, the Museum also boasts a set of accessories used in ceremonial parades, equestrian games, cavalry harnesses and portrays of the Portuguese Royal Family.
Your discount
50% off entrance
To access this benefit, you must show your ISIC card at the benefit location as proof of your academic status before you make your purchase.
Valid Cards
ISIC
Gallery
Location