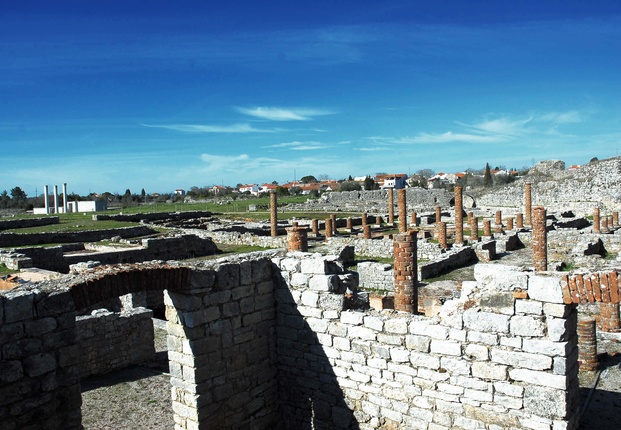 Conimbriga Monographic Museum
The mission of the museum is to protect the ruins of Conimbriga, promote their exhibition and conduct archaeological research; its collection is exclusively composed of archaeological material found in the city. The current exhibition displays everyday objects organised by theme and evokes the monumental forum, the rich domus, the vigour of Roman trade, the religion and creeds of the Romanized population and the Sueve and Visigothic presence. The mosaics, which have been preserved in situ, form a vast and invaluable collection that is highly appreciated by visitors. The Casa dos Repuxos (Fountain House) boasts a mosaic floor of around 569 m2, important vestiges of mural painting, and a unique central peristyle garden with a lake and jets of water.
Your discount
50% discount on entry tickets for ISIC cardholders when not in study visit
50% discount on entry tickets for IYTC cardholders
Free entry for ISIC and ITIC cardholders when in study visit
To access this benefit, you must show your ISIC card at the benefit location as proof of your academic status before you make your purchase.
Location