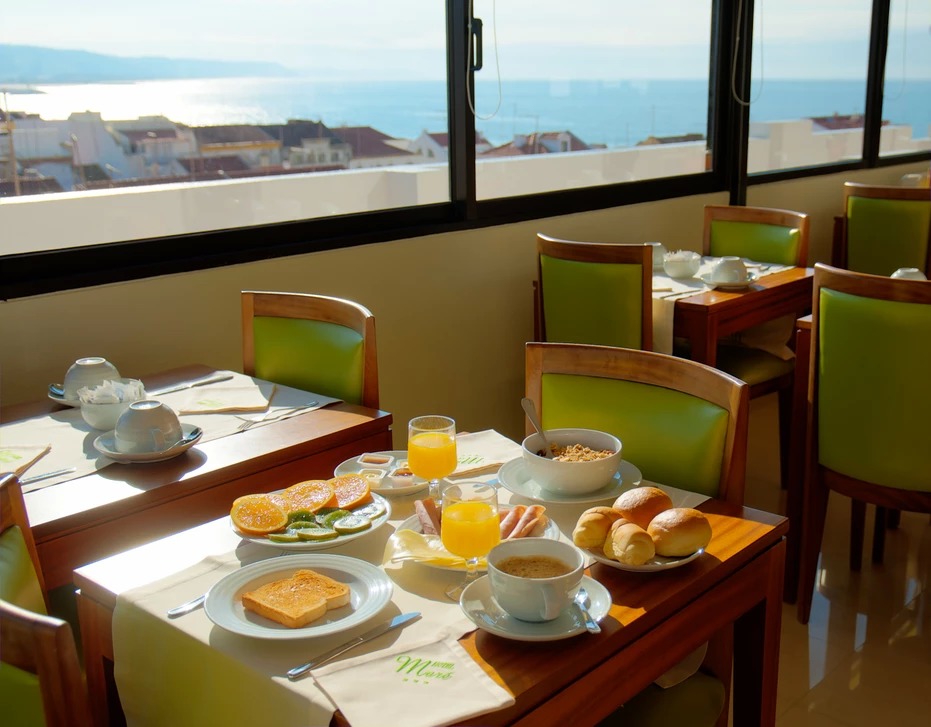 Hotel Maré
In the heart of the well-known Portuguese fishing village of Nazaré, lies Hotel Maré. A modern and functional 3-star Hotel, with a wonderful location, right by the beach, which is reached in just a few minutes. A hotel with elegant decoration, it offers its guests a comfortable and relaxed atmosphere, making it the best choice for leisure and for business.
It features 46 bedrooms, all with a private bathroom, free wi-fi and cable TV, as well as a balcony for enjoying the fresh sea-side breeze of Nazaré right from the onset of the day. The hotel complex also includes amenities such as room service from mid-day to 8pm and a laundry service. The bar is in the lounge area of the hotel's reception area, ideal for a snack or a morning beverage. The breakfast hall is on the 5th floor, offering a glorious panoramic view over the town and the sea. In the surroundings of Hotel Maré lies a diverse range of restaurants with local specialties, as well as national and international cuisine, where guests may enjoy splendid meals.
Your Discount
10% off accommodation
To access this benefit, you must show your ISIC card at the benefit location as proof of your academic status before you make your purchase.
Gallery
Location